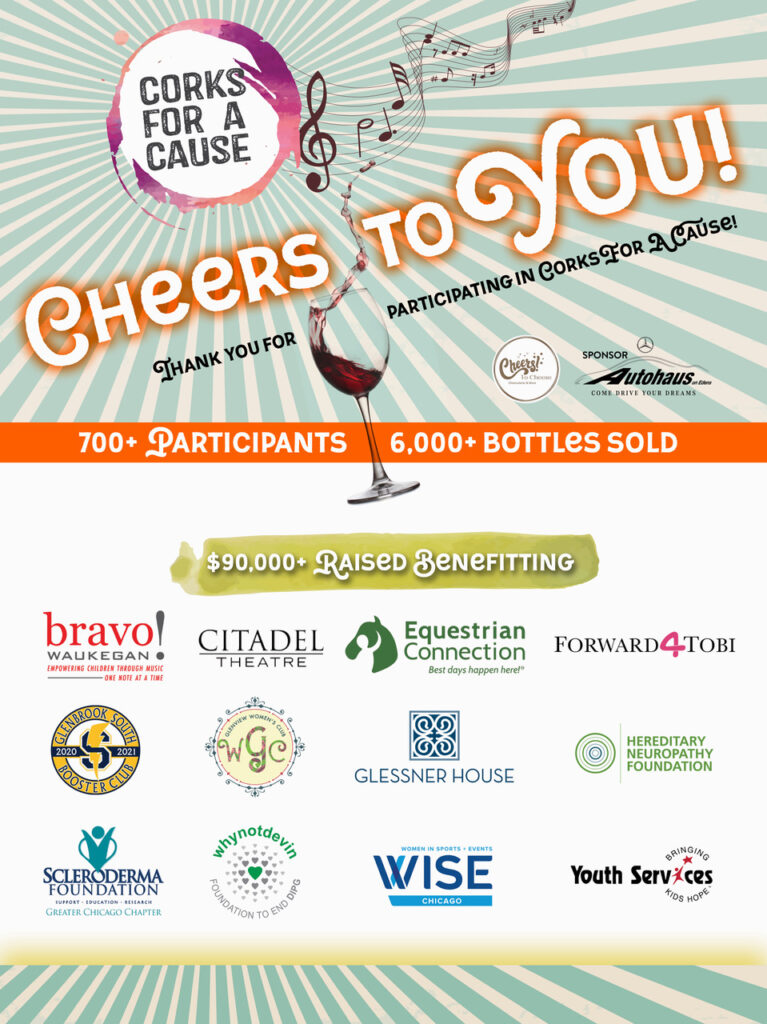 Youth Services was thrilled to have been chosen as a charity partner for Corks for a Cause, a virtual outdoor street festival that featured wine and cheese pairings and live-streamed music from Paul Bolger of Mr. Blotto and Jim DiDomenico of Underwater People. Over 700 participants joined the event and over 6,000 bottles of wine were sold, raising over $90,000 for the 12 charity partners. 
Wine orders can be placed until Wednesday, April 21st and Youth Services will receive 30% percent of all sales made through the below link.
For more information, please contact Erin Miller at erin.miller@ysgn.org.