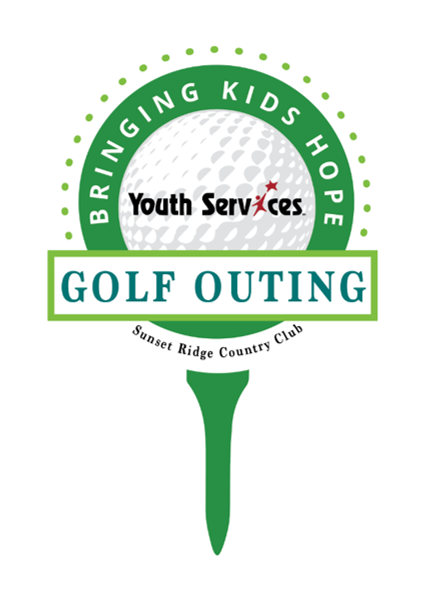 Join Us
Annual Golf Outing
Monday, September 18, 2023
Sunset Ridge Country Club
Get your clubs ready for the 7th annual Youth Services Golf Outing on Monday, September 18th. Golfers will enjoy lunch and then tee off at Sunset Ridge Country Club. An exceptional dinner and live auction will round out the day's activities.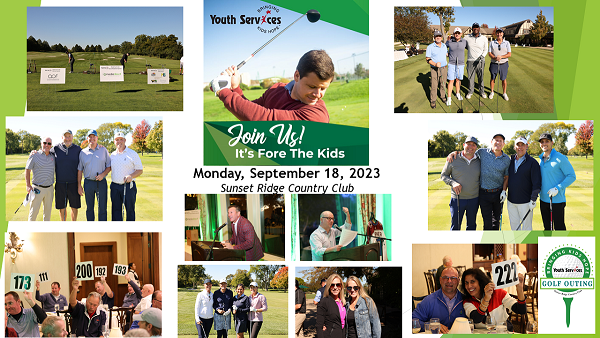 Sunset Ridge Country Club's golf course is a North Shore gem, with its top-rated reputation and award-winning design. Feel free to visit sunsetridgecc.org for golf guest details and aerial video of the spectacular course. Youth Services' Golf Outing is an outstanding opportunity to play a special course while supporting the mental and emotion health of children in Chicago's northern suburbs.
This event is a critical piece of our ability to meet the needs of thousands of children and families who look to Youth Services for support. Your support will ensure each child who comes through our doors has the opportunity to grow up happy, healthy, and hopeful.
We are officially SOLD OUT of foursomes, but have plenty of hole sponsorships and dinner only tickets available. If you would like to be put on a waitlist if a spot opens up, please contact Erin Miller at erin.miller@ysgn.org.
To discuss sponsorship opportunities, or to receive additional information, please contact Erin Miller at erin.miller@ysgn.org or (847) 724-2620.
To view photos from last year's event, please click here.
---
SPECIAL THANKS TO OUR GENEROUS 2023 GOLF SPONSORS
SPECIAL THANKS TO OUR MEDIA PRODUCTION PARTNER

PLATINUM SPONSOR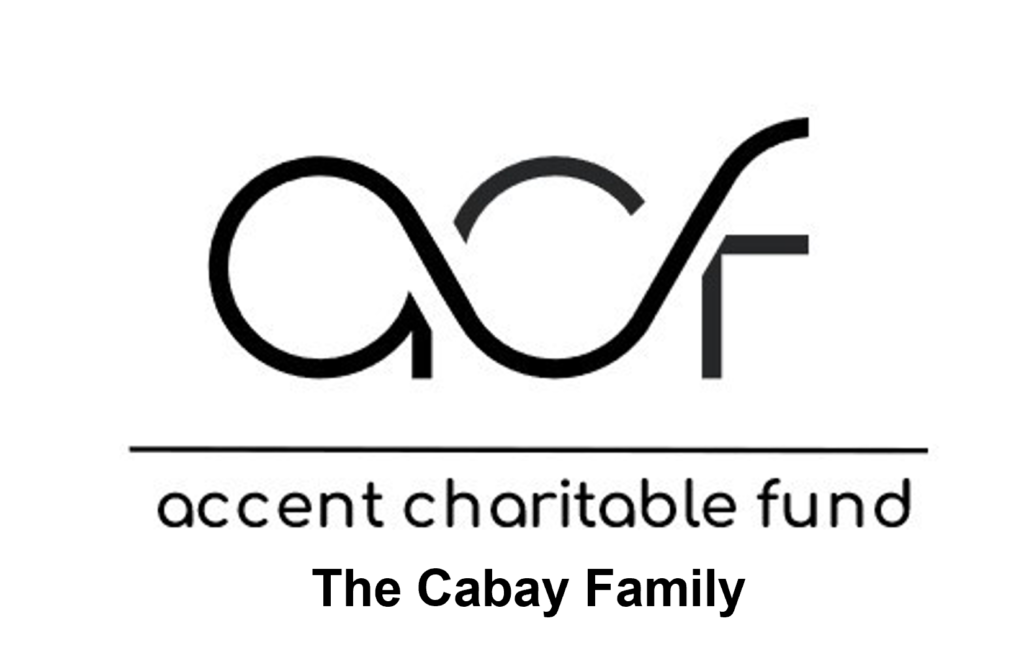 EAGLE SPONSOR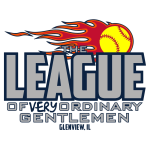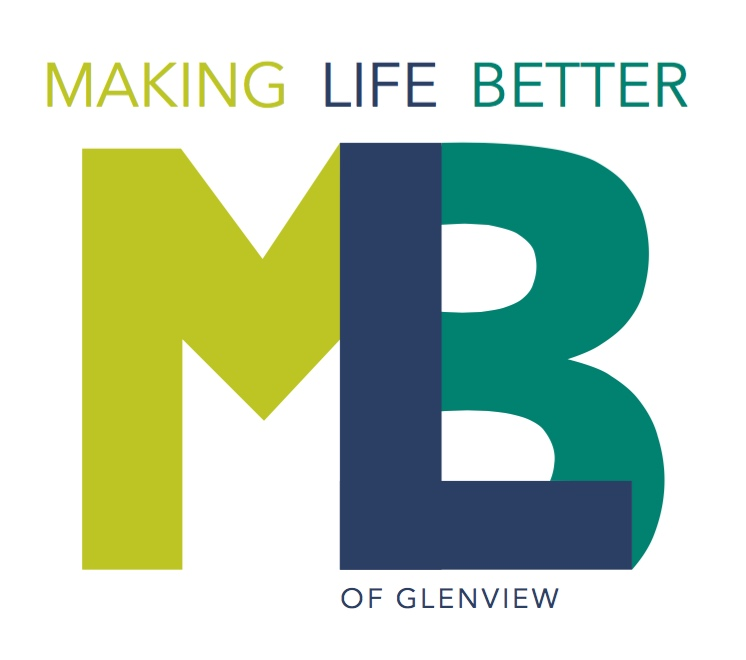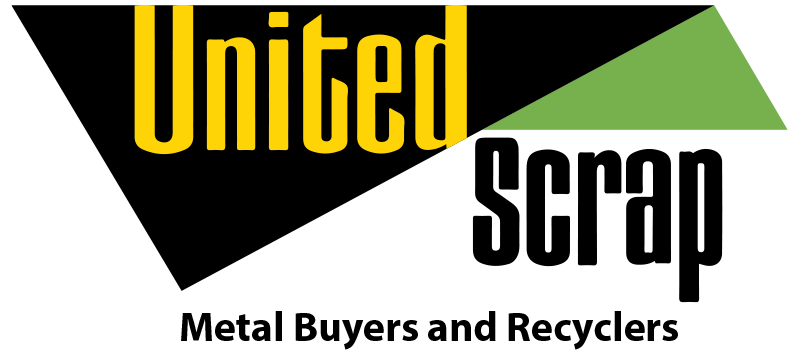 BIRDIE SPONSORS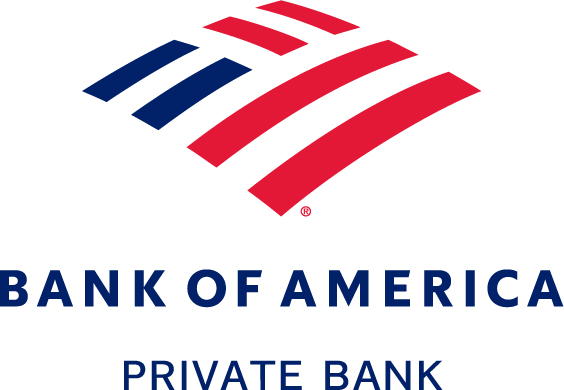 FOURSOME SPONSORS
CHRISTIAN ARQUILLA
C & P REMODELING, INC.
J.T. COMPHER
SCOTT COZAD
MARK CUKIER
JERRY EHLINGER
HOWARD EIRINBERG/RICK KLARE
FERGUSON ENTERPRISES
HERB FLENTYE
THE GRAU FAMILY
BRIAN GRYN
KOVITZ INVESTMENT GROUP
ANDREW LAPP
ROBB LEONE
RALPH LYNCH
JEFF PODJASEK
RED HAT
THOMAS ROLFES
JOHN SCHMIDT
GLENN SCHNEIDER
SPARTAN POLYMERS & UNISTAR
$1000 HOLE SPONSORS

JOHN & NANCY MACDOUGALL
$500 HOLE SPONSORS
BANK OF AMERICA
EVANSTON BUILDERS LUMBER CO.
NIXON PEABODY LLP
NOLAN & FREUND DENTAL PROFESSIONALS
WIPFLI LLP
---
Thank You To Our Committee
Robb Leone, Principal/Co-Founder Bian
Matt Beitzel
Pete Canalia
Valerie Compher, C&P Remodeling, Inc.
Scott Cozad
Jerry Ehlinger
Brian Gryn, Health Coach & Founder of Get Lean – Eat Clean
Tom Klonecki
Andrew Luett, Wintrust Mortgage
Jamie Samsel, Red Hat
Glenn Schneider
Jeff Thoelecke, Northview Bank & Trust
Interested in joining our Golf Committee? We'd love to have your support!
Please contact Erin Miller to learn more about joining this wonderful group.
---
We have multiple sponsorship opportunities available allowing you to further support our organization.
Please contact Erin Miller for more details at 847-724-2620 or erin.miller@ysgn.org.