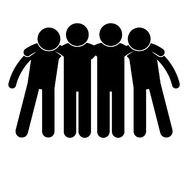 After-school Programs are provided for neighborhoods that consist of many young families and children who may not have access to after-school programs. The groups offer structured activities that promote social and emotional learning in a safe environment. Groups are currently being provided in the communities of Sunset Village, Michael Todd, Greenwood and Salem Walk.

Summer Programs provide the academic support and social activities children need during the long summer months. Here are the current programs we have available.
Summer Fun Club is a six-week summer program offered to rising 2nd-8th graders who live in the Sunset Village community. The program offers fun, creative, and educational recreational activities to participants through local field trips. Agency therapists, interns, and volunteers lead Summer Fun Club and work to build relationships with participants.
Salem Walk Summer is a free summer activity group for those rising 3rd-5th graders who live in Salem Walk and attend Winkleman Elementary. The purpose of the group is provide engaging and enriching activities to group participants during the summer, which include both outings, and other activities at Youth Services. Our hope for this group is to provide a sense of community to the participants who may be new to area, along with encouraging teamwork, increased interpersonal skills, and gratitude.
Summer Scholars is a collaborative summer program between Youth Services and various District 34 schools. The goal of the program is to provide enrichment activities focused on improving academic and social emotional learning. Youth Services staff and District 34 staff partner to provide in classroom and community based learning throughout the summer.
The Make-a-Difference Mentoring Program pairs an adult volunteer with an elementary or junior high-aged student with the goal of mentoring them in various facets including overall well-being, familial stressors, peer relationships, and career opportunities. The mentor and youth meet at least once a month to development their relationship and engage in open communication while participating in fun activities either at Youth Services or offsite.
For more information about these programs, please contact Jeni Brickman at 847-724-2620.