Thanks to our donors, each year our community makes the holidays brighter for many local families involved with Youth Services. Our Holiday Gift program is a true reflection of our work to ensure every child grows up happy, healthy, and with hope – and the incredible commitment we all share.
Please join us for another wonderful display of generosity, hope, and holiday giving by sponsoring holiday wishes for local under resourced children. Every year more than 650 children in our community experience the joy of the holiday season because of generous donors – like you. Thank you for ensuring our ability to continue delivering on that commitment.
Wish Lists will be assigned to donors starting the week of October 24th. This means that emails will go out to donors as we receive the Wish Lists back from families.
Getting involved is as easy at 1, 2, 3!
Make your commitment TODAY and Youth Services will provide you a Wish List for the number of children you wish to sponsor. We kindly request that donors do not specify ages or genders of children when filling out the sponsorship form. We are not able to accommodate these specific requests. Thank you for your understanding.
Shop for the gifts on the Wish List.
Drop off the unwrapped gifts starting Monday, November 7th at 992 Willow Road in Northbrook (the former Granite City in Willow Festival).
Unable to sponsor gifts, however would like to support the important work of Youth Services? Please consider joining us for an event or making a monetary donation to ensure our commitment and promise to the community continues. Your generosity goes a long way!
---
Here are just some of our wonderful volunteers from 2021!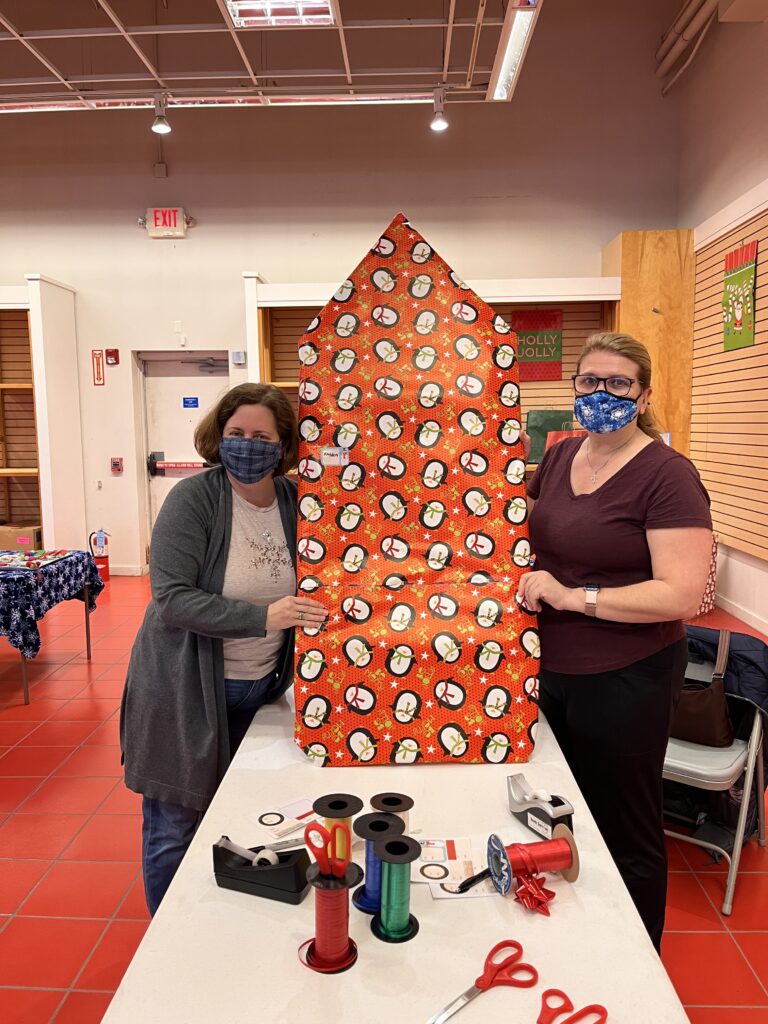 ---
A special thank you to Regency Centers for making this space available for the Holiday Gift Program!