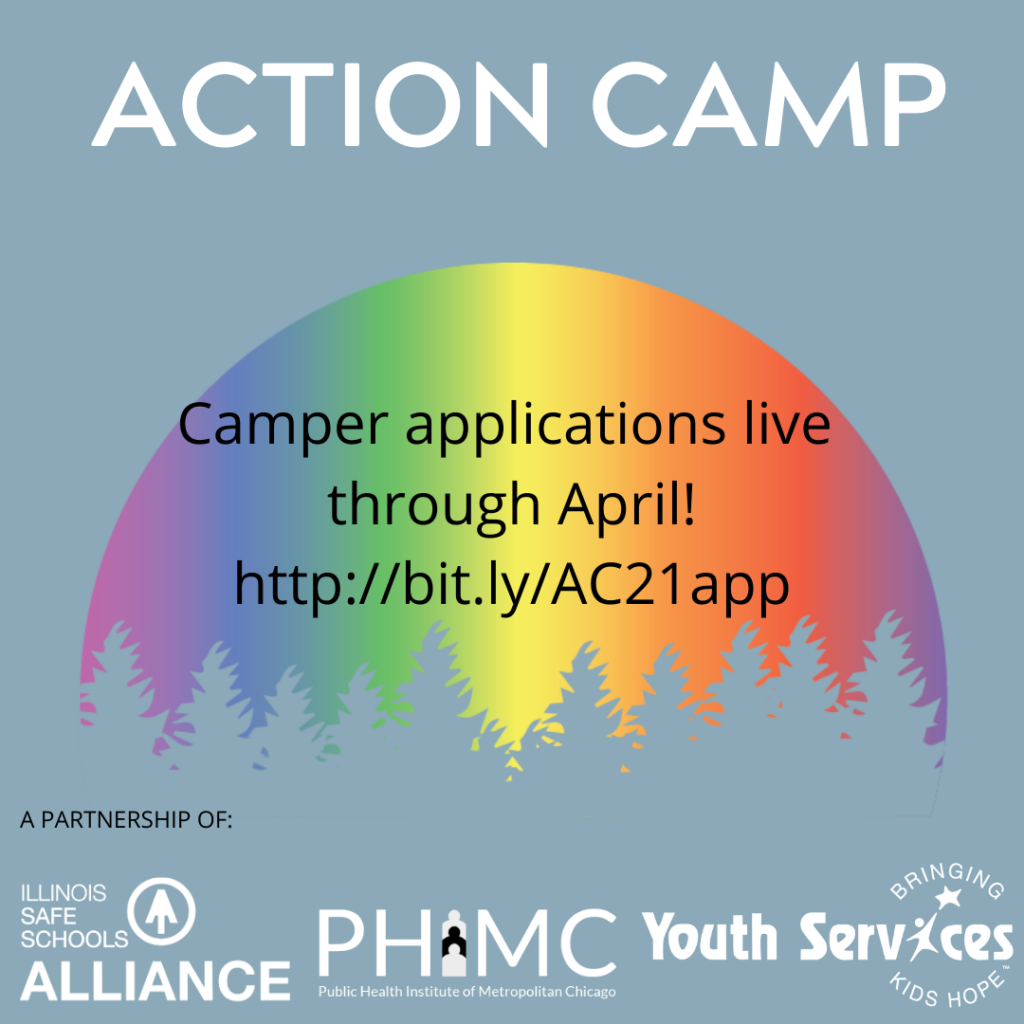 Apply this April for Action Camp 2021: Hybrid Edition! Join us for five magical days of youth-led workshops, social events, and community building with LGBTQ+ youth leaders and allies from across the state!
Action Camp 2021 will be held from August 2nd-August 6th. Camper applications open April 1st. You can apply to join us here!

To prioritize everyone's health and safety, this year's Action Camp will be a blend of virtual and in-person programming, with the option to attend entirely online. Each day, we will be meeting virtually during the morning (10:30am-12:30pm). On Monday, Tuesday, Wednesday, and Thursday, we will meet during the afternoon (in-person or virtually) and virtually in the evening (6:30-8:30pm). You can see an image of our schedule and find more information on the application.
Questions can be directed to Lizzy.Appleby@ysgn.org.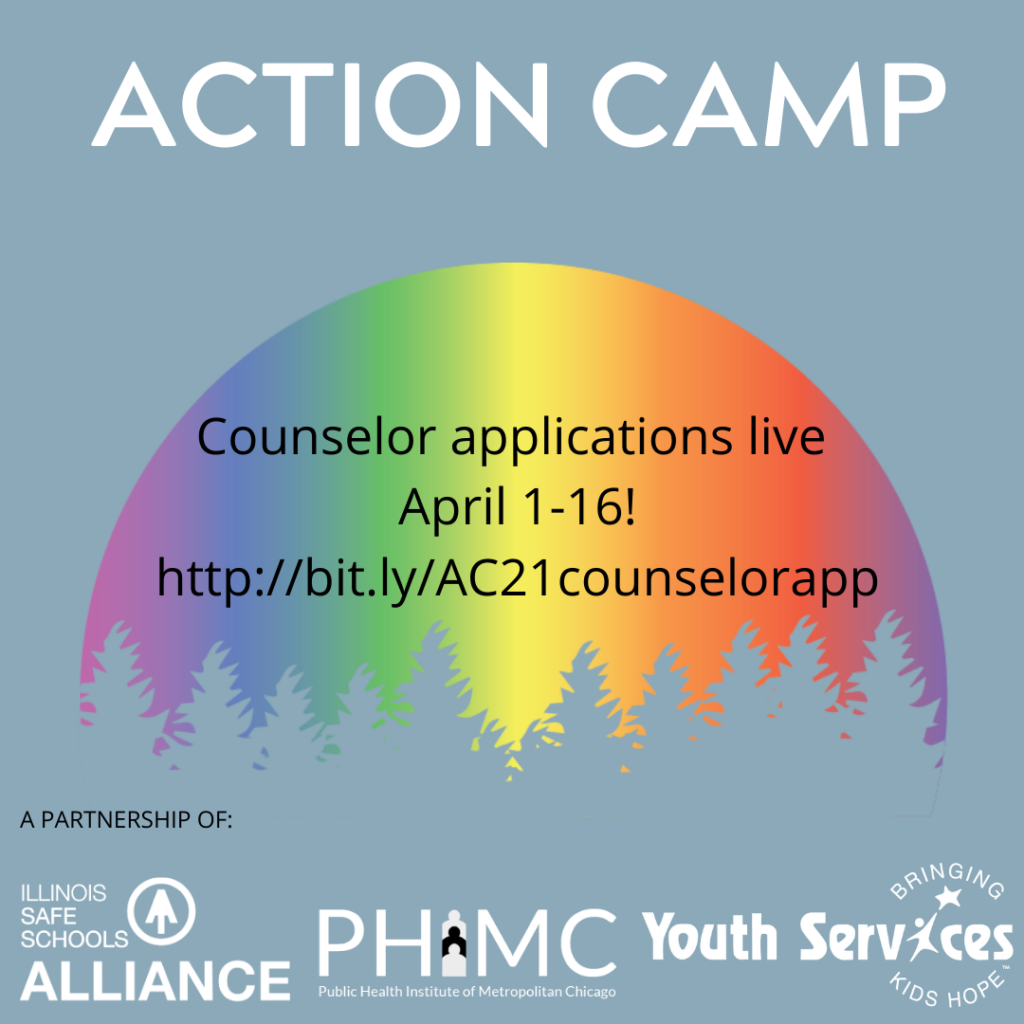 Are you a youth worker or caring adult who is interested in supporting the magic of Action Camp? Volunteer counselor applications are also open for adults.
Apply to join us!