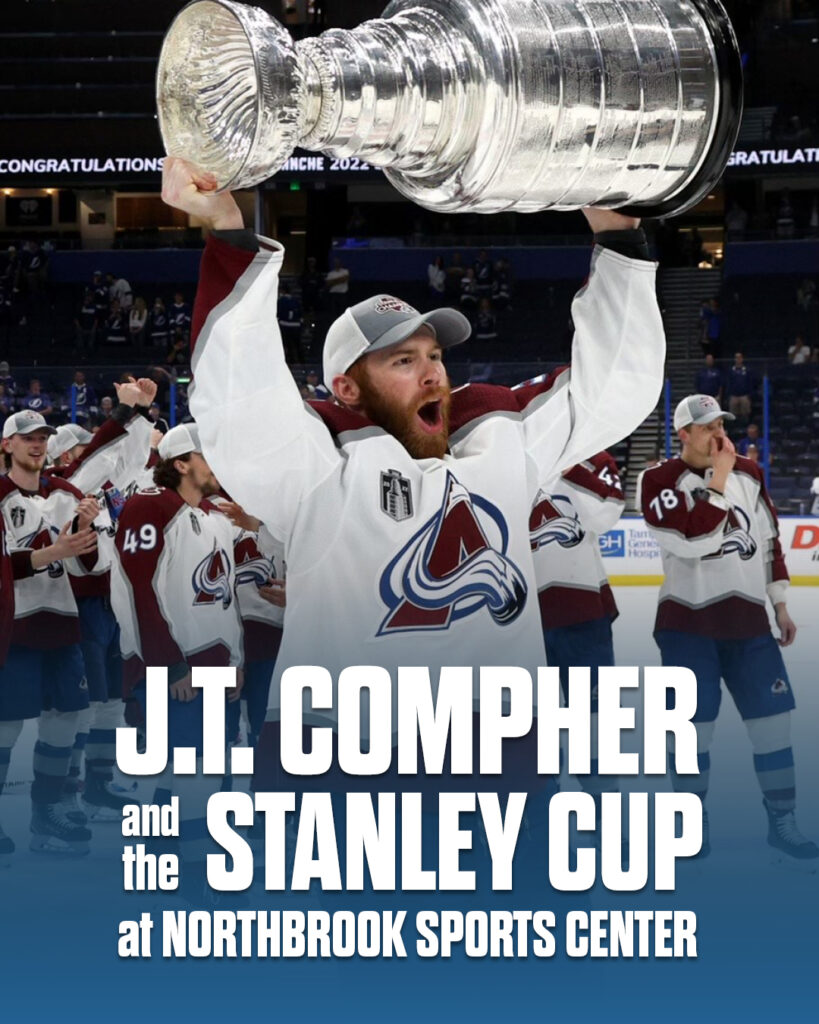 J.T. Compher and the Stanley Cup
Northbrook Sports Center
Friday, July 15th
11:15AM to 1:15PM
J.T. Compher is using this special opportunity to make a difference for Youth Services and the families we serve! Donations for photos with J.T. and the Stanley Cup are encouraged and appreciated. Unable to attend, you may still make a donation to honor J.T.'s contribution!